Who Are PHILIPP Group?
The PHILIPP Group, headquartered in Aschaffenburg, Germany, is a considerable production and trading company and operates successfully worldwide. With approx. 300 employees, four locations in Germany and cooperation partners all over the world, the company is one of the leading producers and supplier of transport and mounting systems for the concrete precast industry, hydraulic and pneumatic components, power units and hydraulic cylinder production as well as lifting and lashing technology. Numerous patents and industrial property rights reflect their innovative strength and technical know-how.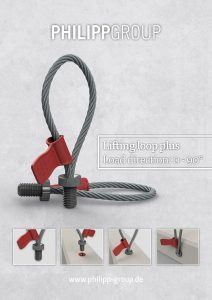 Why Choose PHILIPP Group?
PHILIPP continually check their works steps and inspect their products vigorously, assuring unparalleled quality at a high standard. using precise and efficient engineering to produce the most effective and bespoke products to be used in the precast industry. With continuous investments in production and sales the PHILIPP Group strengthens its position for the future. High-tech production facilities ensure high quality, the latest communication technology ensures immediate decision-making and the ability to act.