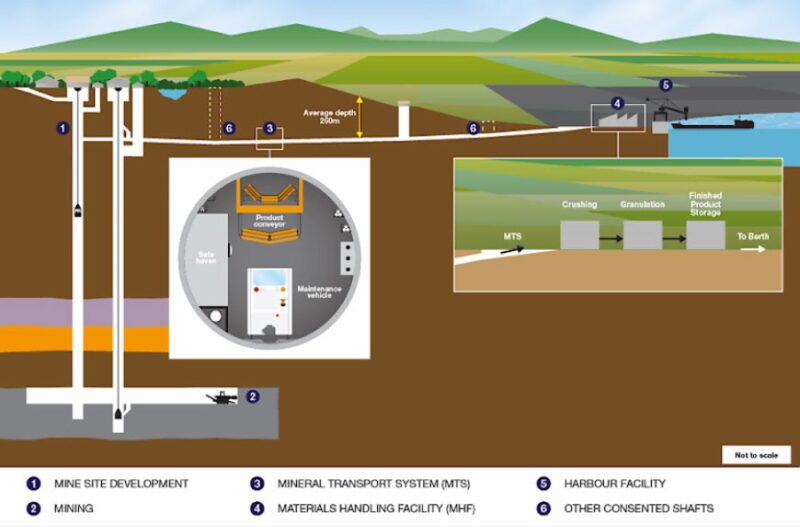 In North Yorkshire (England), Strabag Germany's largest construction company is building a 37-kilometre tunnel. The tunnel has only one purpose: to transport raw materials from the mine. It is expected to be completed in 2021 and will cost around 1.1 billion pounds. We are supplying over 1m Molenaar concrete spacers for this tunnel.
The Potash Tunnel looks set to be the longest tunnel in the United Kingdom.
The plan for its construction came after the decision to extract potash and polyhalite from Whitby. Other options, such as a pipeline or railway line, did not meet the preferences or requirements. The conveyor belt planned to pass through the tunnel will carry between 10 and 20 million tonnes of polyhalite. This is a robust project which we are happy to participate in.
The collaboration is based on a good relationship: we have experience working with Strabag. They were extremely satisfied with our product quality and delivery in the past, and this time too, the collaboration was successful.