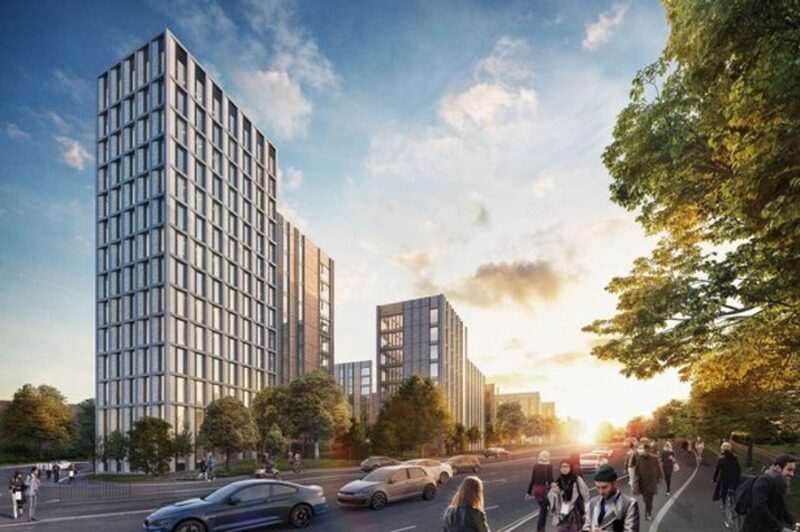 The university gained planning for the Welford Road site last spring.
It will include seven residential blocks, a 550-space multi-storey car park and a new 100,000 sq ft teaching block.
The scheme will also incorporate the refurbishment and extension of the Grade II-listed Freemen's Cottages at its centre.
Landscaping will include tree-lined walkways, wildflower areas and gardens, and two public spaces to provide a focal point.
The project is being delivered in a partnership between the University of Leicester and a consortium led by Equitix.
FP McCann have been awarded the construction of the precast elements of this project and the supply of all the lifting and connection systems have been provided by Simply Precast. Through a long period of planning and design we eventually provided a complete solution for the project.
The £200M project includes more than 1000 rooms for student accommodation, a 500-space multi-storey car park, refurbishment of a Grade II listed building to be used as office and study space and a new Teaching & Learning Centre.